We've combined best-in-class SaaS technology with cutting-edge customization to create the ultimate registration and housing platform, OneSystem Plus. Providing all the speed, control, and customization you need to create exceptional experiences, increase attendance, and in-room block bookings.
Registration
Taking your event registration to the next-level with the most robust platform in the industry, while providing the best customer experience.
MCI provides fully customizable registration, lead cultivation, and business intelligence solutions that service the largest shows in the world. MCI's registration service utilizes a full suite of user tools and delivers the most efficient, event-tailored, and experiential registration platform available to organizers today. Our on-site registration is the fastest and most dynamic process creating seamless opportunities for attendees to register for your events and giving you the control you need to fully customize their experience.
Our Platform
The only registration and housing system that has the best of SaaS and custom platforms and removes all of the limitations of both.
One platform for all of your events, from the smallest to the largest, simple to complex.
Leverage MCI's world-class service and/or build and manage events yourself. Organizers can now choose the level of internal and/or external support that is needed for every event.
Organizers can make changes and updates to the platform at any time or MCI can make changes in minutes or hours versus days or weeks.
Consistent reporting, business rule implementation, integrations, and user experience (attendees, exhibitors, speakers), across all your events.
Data tracking for all events in one place
Speed up your launch
Registration sites are set up in days
No programmers are needed, just our skilled team (or MCI can train your team)
Copy and update last year's events, to this year's, in seconds
Integrations with every major AMS and Exhibition Management platform
Control your platform
Add new features or updates immediately by browsing the widget library
One platform for registration, housing, lead, mobile, virtual, and exhibitor group management.
Attendee and Exhibitor user controls for self-service and immediate accessibility
Keep housing open post-cutoff
Customize your features
Pick and choose to leverage any third-party app based on event requirements and seamlessly integrate them.
Attendee behavior tracking, ranking, and scoring. Organizers can track, target, and act.
Integrated virtual/mobile platform
Lead cultivation. Exhibitor-defined scoring with custom qualifiers. Ability to store and send collateral through the app.
Plus…more
Enhance the user experience with a complete data ecosystem powered by integrations with all third-party platforms.
The most security on the market.
GDPR compliant and supports dozens of native languages and currencies
Mobile app, attendee & exhibitor portals, session engine, and more
Our Services
We provide the services needed to get you from pre-show to post-show with as little or as much support as your event needs.
Advance, Online, on-site, and post-show
Custom website development
Complex Group registration
Payment Processing
Call Center
Mobile event application
Attendee Engagement
Getting attendees to your event is only half the work. Let us help you with the rest, by making the most of their attendance with our engagement options.
Matchmaking audiences
Scoring Metrics
On-demand content library
Easy Appointment Setting
Data Hub
Your data tells a story, so we offer fast, configurable, and low-cost options that allow you to capture the information needed to tell the story you want.
Over 100 existing integrations
Fully configurable and reusable
Low development time and cost for integrations
Fast and efficient development and testing
Data & Analytics
Numbers never lie so we make sure to provide a plethora of options for you to find out the facts about your event. This helps you reach your goals for this event and plan for the next one.
Custom & Standard reports
Customized Dashboards
Goal setting and measurement
Cross-event reporting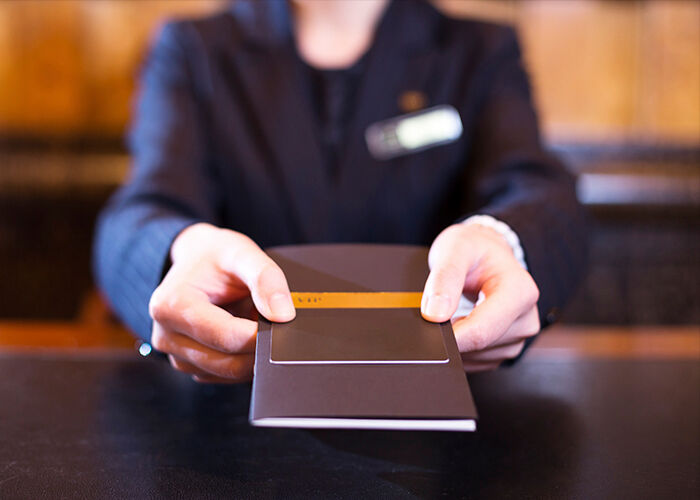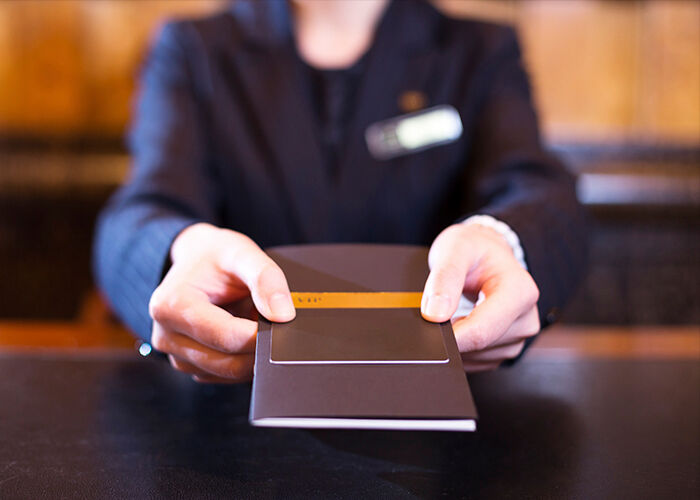 Housing
Creating better housing takes dedication and experience. Luckily, MCI has both.
We take pride in partnering with our clients to provide housing services that persuade attendees and exhibitors to book within the block while offering strategies and the technology to make the process convenient and stress-free. From the beginning stages of hotel contracting and negotiations, all the way through post-event hotel audits, our top priority is taking care of you and your customers. Our housing services deliver top-notch, white-glove service, often providing financial benefits for your organization.
Site selection & Contracting
Our Housing team does all the work getting the best deals and locations so that your staff and attendees don't have to.
Site selection to find the best location for your event
Venues that meet the unique requirements of your event
Leveraging our relationships to negotiate the best rates and the most concessions.
Risk mitigation through expert negotiating
The right contract terms to minimize your risk.
Our Platform
With an integrated platform that allows attendees to set up registration and housing in one, we make it more convenient for everyone.
Quick website builds
Integrations with third parties
Group reservation tools
Automated group housing selections
Account Management
Our Account Management services were created with our customers in mind. We thought of every step from beginning to end, including those late additions.
Daily inventory management
Staff, VIP, and Exhibitor Block Management
Attrition Management
Maximize use of comps and concessions
Lowest Rate checks
On-site services
Maximize In-Block Bookings
Our Marketing Team works with Housing to ensure your housing goals are met by utilizing multiple marketing strategies throughout your housing timeline.
Email Campaigns in the following areas:

Housing open
Rate comparison
Registered but not housed
Cut-off urgency
Call Center
Our Call Cener team is knowledgeable, polite, and properly staffed to meet the needs of your attendees' housing demands.
Full service customer service
Reps available during advance, on-site, and post-show
Assist with reservations, updates, and groups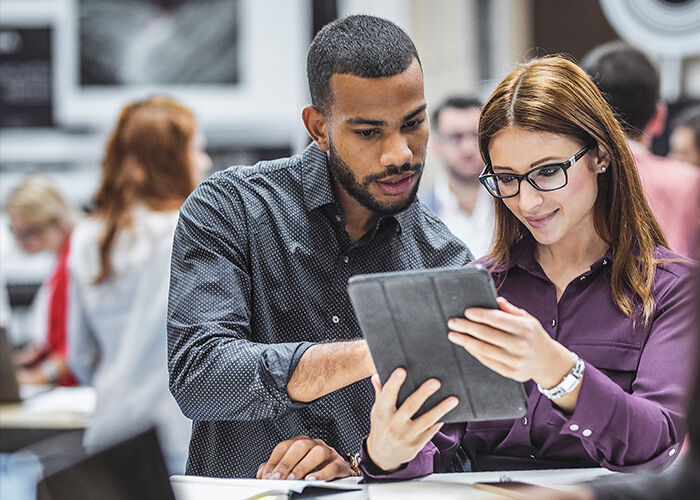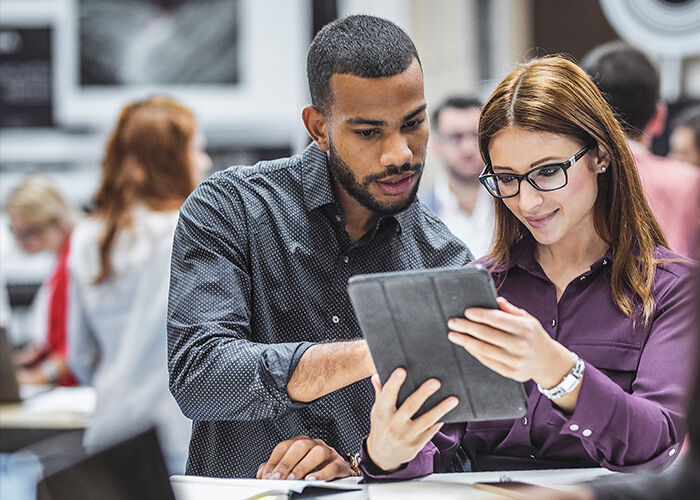 Lead Cultivation
One of the broadest datasets available so you can target with absolute laser focus.
Lead cultivation services give your exhibitors a reason to choose your event over others. We do more than just retrieve leads – we help your exhibitors cultivate them with our AI-Driven Qualifying that provides a tremendous return on investment to both you and your exhibitors.
Our Technology
With AI integrated into our lead software, exhibitors gain value by having the ability to automatically qualify leads.
An app that works on your own smart device
Modern hardware available to rent
User-friendly interface
Bluetooth Printers
Our Services
We know the importance exhibitors play in the continued success of events. We've got services to maximize their investment and keep them coming back to your events.
Pre-show exhibitor consultation
On-site exhibitor support throughout the event
Post-event exhibitor support
Suite of show organizer usage reports
The benefits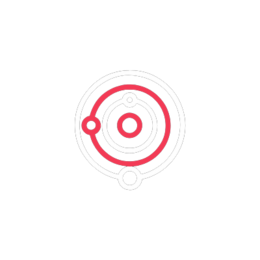 One vendor for registration and housing. Easy and unified systems for both attendees, exhibitors, and event organizers.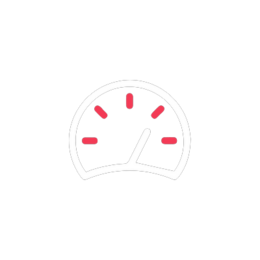 Measure your audience engagement. Boost your event attendance and maximize the return on your event investment.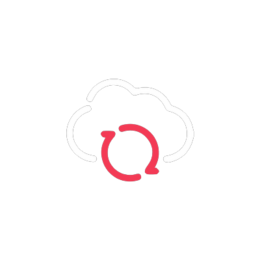 Have the power to make changes and updates to your registration sites. Ensure data security, GDPR compliance, and PCI protection.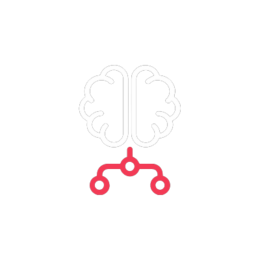 Gain insights and drive decisions with real-time data. Interactive reporting to unlock key data insights.