The demand from organisations for sustainable products and services is growing. Read how (and why) engagement marketing companies can make activations meet the criteria for Net Zero.
The meaning of "green marketing" is the promotion of products and services with an emphasis on their environmentally conscious attributes, taking into account the full lifecycle of products, from production methods to packaging and distribution, to services.
These strategies align with the wider Environmental, Social and Governance (ESG) criteria, which are guidelines for sustainable and socially responsible business operations. Green marketers adopt eco-friendly production processes, such as water recycling, renewable energy, and minimise carbon dioxide emissions.
In 2022, according to the Green Marketing Market Research Report Forecast 2023-2028, "The global Green Marketing market size was valued at USD 51,068.05 million … and is expected to expand at a CAGR of 3.59% during the forecast period, reaching USD 63,085.83 million by 2028."
In recent years, there has been a growing awareness of the need for the events industry to reduce its environmental impact. Romain Boitard, green skills expert at the European Training Foundation, recently noted that "where in the past there would have been some dissent on the urgency of the matter, that now seems to have almost faded. We need a green transition, and we need it now".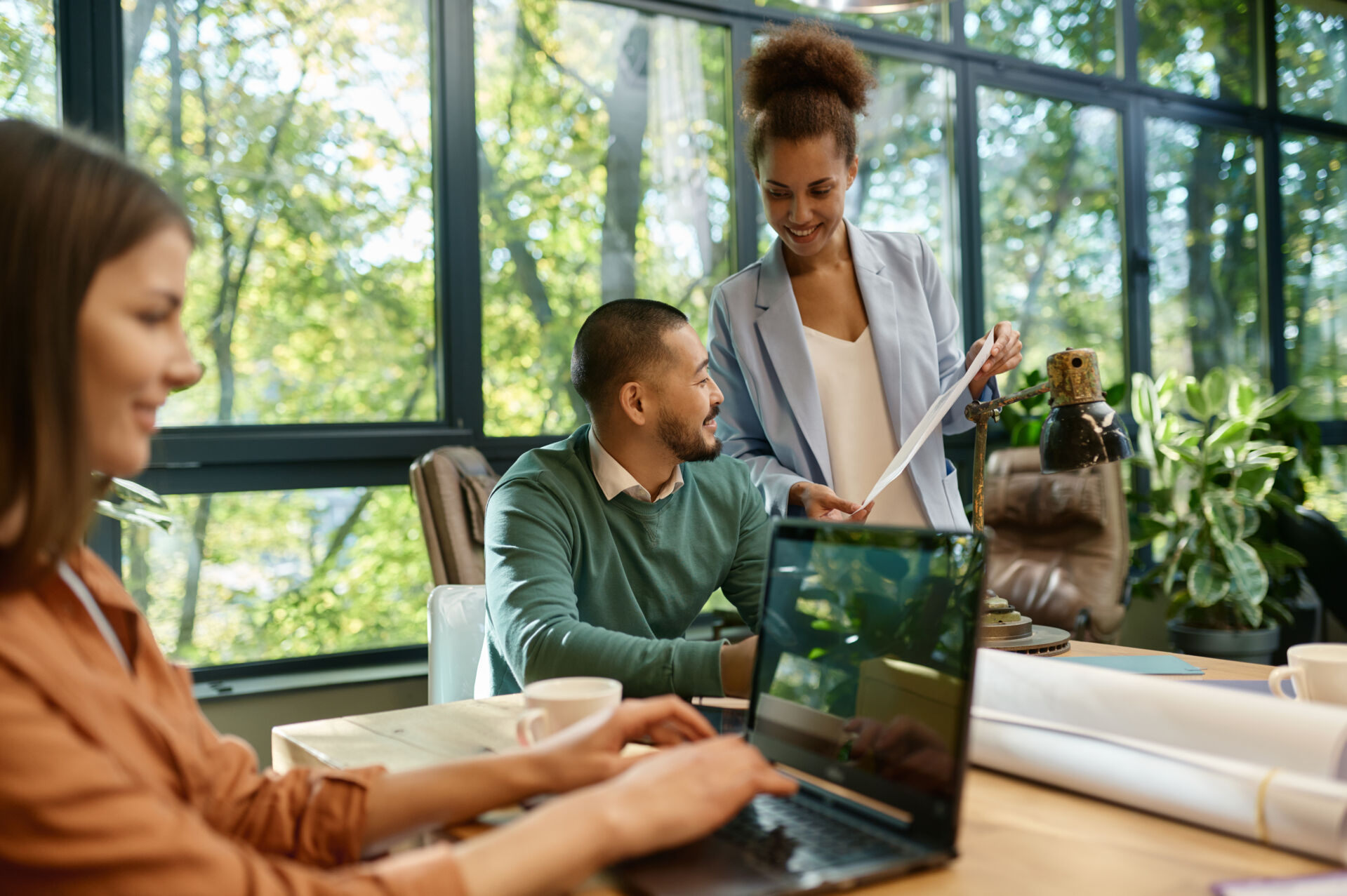 Green marketing and events strategy
There are several ways that event organisations can adopt green marketing. The Net Zero Carbon Events initiative is an excellent step towards collaborative responsibility. As MCI CEO Sebastien Tondeur recently told Pulsar Media, the industry will be able to reduce greenhouse gas emissions by 50% by 2030 and can reach net zero by the end of 2050. (Read the full interview here.)
As the founders of Net Zero Carbon Events note on the website, "The events industry has a special role to play in tackling climate change. We provide the meeting places and marketplaces to work on solutions to the climate crisis. At the same time we have a responsibility to minimise our impact on climate change."
Regarding our impact, a 2022 study by Dr Sebastian Jäckle at Freiburg University, estimated that "the travel-induced carbon footprint of a single conference can amount to more than 2,000 tons of greenhouse gases – as much as approximately 270 UK citizens emit in a whole year".
The priority remains to reduce the event carbon footprint wherever there are avoidable emissions. There are a number of ways that event organisations can adopt green marketing. Some green marketing strategies include:
Choosing a sustainable venue: Factors to consider include the venue's energy efficiency, water conservation practices, and waste disposal procedures.
Redesigning events and considering a more 'circular' approach to the production of events, by using reusable items, sustainable materials and designing out waste.
Sourcing food sustainably by giving preference to seasonal, local products and reducing high-carbon foods, minimising food waste through recycling, donating or composting food and eliminating single-use containers.

A green marketing example
Antonio Guadagnoli, MD of MCI Switzerland, who also sits on the board of the Net Zero Carbon initiative, remembers when Oliver Findl, then the new President of the European Society of Cataract and Refractive Surgeons (ESCRS), approached MCI about making their Congress more sustainable.
"Initially, the idea was to transform over three to five years, but we managed to do it all in one year and we're super proud of that achievement. And if a 15,000-person Congress can do it, any other smaller events should be able to do it too," he says.
Antonio started the conversation around the strategic necessity and the opportunity presented by sustainability and green marketing. "Medical societies' reason to exist is to improve the state of the world. But in the past two or three years there has been a change of mindset where they are scrutinised more than ever; if they're not focused on sustainability, they'll slowly but surely start to miss targets, which can mean losing sponsors, losing participants. Either because they're not sustainable enough and do not project the right image, or because the competition will do better.
"In fairness to ESCRS, the principal driver was – and remains – the strong desire to provide a lead in making, not just congresses but ophthalmology in general much more environmentally friendly."
From strategy, the conversation with ESCRS turned to the basics and logistics: "Recycling, renewables etc – what objectives we could quickly deliver, and what objectives were beyond what we could deliver internally. To go further, we needed to onboard a specialist, so we hired an external consultant, Guy Bigwood of the Global Destination Sustainability Movement (GDS-Movement), who used to be with MCI."
Antonio then floated the idea that after this three-year cycle, sustainability would be part of the DNA of the society and not just a side project, so what would be next? "The 2022 conference was a great success. 2023 will be even better. So we have started to talk about legacy because associations have to keep attracting new members and new sponsorships."

The goals that were set in 2022 for the 2023 congress included:
Zero Emissions:
25% of delegates to arrive by climate friendly transport
+50% of food served is vegetarian
70% of food locally sourced (less than 160km)
100% of unavoidable carbon emissions to be offset
Zero Waste:
Eliminate 90% of single use plastic, polystyrene and PVC
Decrease waste sent to landfill to less than 20%, and increase recycling to +50%
+70% of all signage and branding to be made from more sustainable materials
Socially Responsible:
Increase balance of female speakers to 35%
Integrate at least 1 community/charity partnerships in event
Integrate wellness activities throughout congress
Delegates and exhibitors have been given tips on how to help ESCRS achieve these goals, such as walking and choosing more sustainable travel options, use of reusable water bottles, and choosing sustainable materials for stands. There are special Sustainability Partnership packages and awards for those who meet the Sustainable Exhibitor criteria.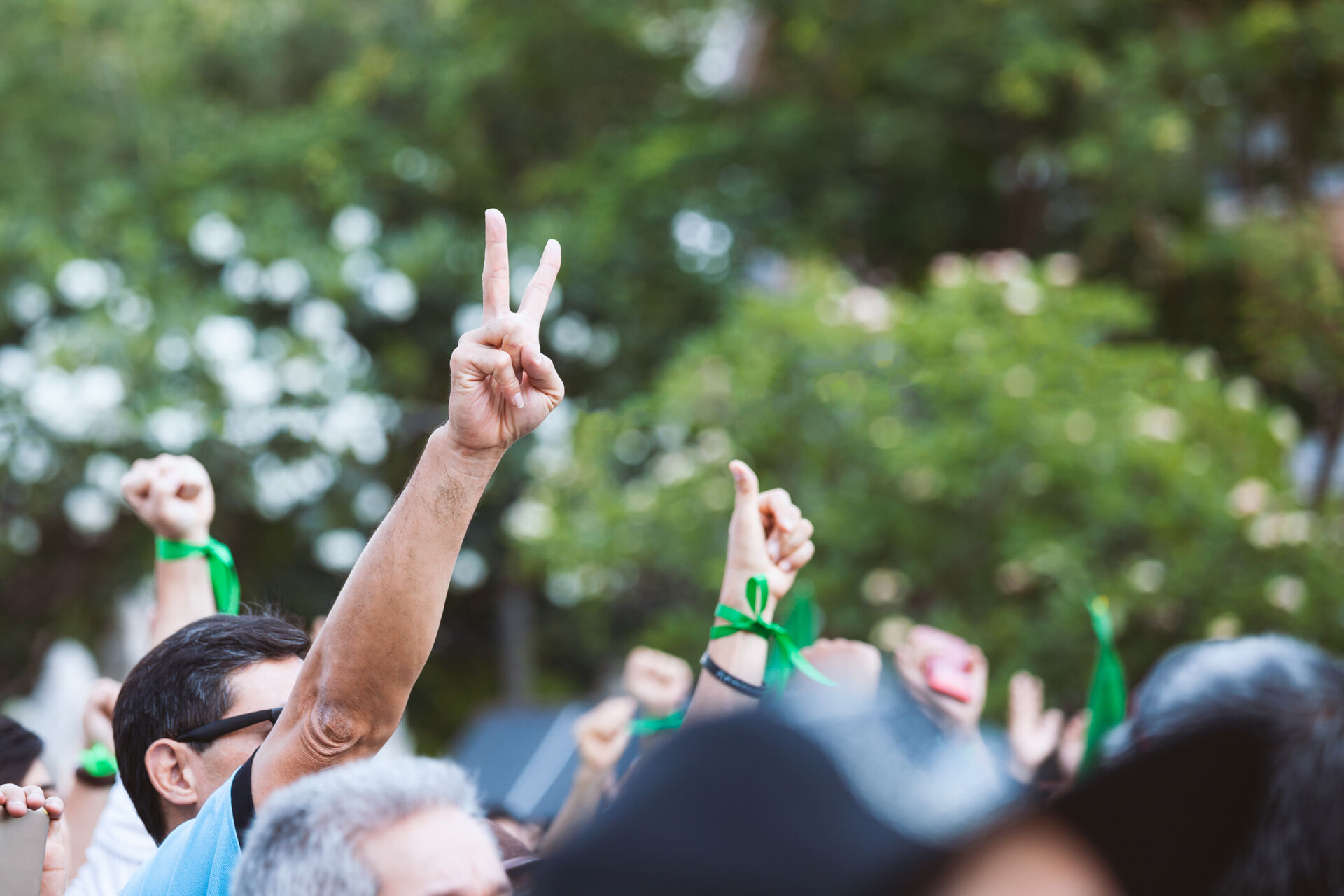 The green window of opportunity for associations
Consider that, according to a study by Deloitte, 50% of GenZ respondents had reduced how much they buy, and 45% stopped purchasing certain brands altogether, due to sustainability or ethics concerns.
Also consider that 50% of members at the ESCRS congress, given the option, agreed to offset their carbon footprint; that the sustainability wall at the 2022 conference was where most delegates chose to photograph themselves. And that about 50% of the cost of the programme was offset through sponsorship.
"Yesterday associations saw sustainability as a logistical constraint and burden," says Guadagnoli. "Today, they're seeing it as a must do. Tomorrow it's going to be a business opportunity, but that opportunity will last only for two to three years because after that it will be standard.
"There is a window of opportunity where associations can realise their sustainability vision and transform it into a business strategy that will reap the benefit of green marketing: commercial and competitive advantage."
How MCI can help you with green event marketing
At MCI, as Rene Haller, Director Operations Associations Solutions at MCI Switzerland, says: "Sustainability is an integrated mindset. We make sure that we avoid waste when planning our catering orders; we advise our clients to skip certain aspects they would have had in the past, like printing. We suggest certain destinations because they are focused on sustainability, and then we work closely with the city and venues with initiatives in place. We ask suppliers to source local products and to at least minimise carbon emissions... Overall there's a general mindset that's already in place and comes naturally now."
Antonio adds, "That's one of the strengths of what we're doing at MCI – sustainability is now integrated as part of a normal conversation. We have an event safety and sustainability tool and there's an obligation at MCI that every single event is run through that tool. The tool was originally built to assess potential health, safety and security issues, but we added the pillar around sustainability. And once we have an understanding of the basic sustainability criteria, then we can decide whether we want to do more."
It is important to recognise how busy our clients' planners and event organisers are, and that when dealing with time constraints and endless to-do lists, sustainability, while important to them, maybe further down their list of priorities than it should be. We can help by using tools like the one mentioned above. These help planners check how Green their event is and see what can be done to improve its rating.
To learn more about the 2023 ESCRS Congress, or to discover why sustainability makes good business sense, contact Antonio or Rene at MCI Switzerland.
For more information on how MCI can unlock your next steps and provide solutions aligned with your sustainability commitments, business objectives and attendees' needs and expectations, click here.