Maximise your event audience engagement with these social media marketing tips
Whether for a virtual, hybrid or live event, social media are one of the most powerful tools in your array of resources.
They provide terrific opportunities to reach your target audience, create compelling content, engage with your participants and measure success.
But in the myriad of content, platforms and events available, we all know how difficult it is to attract the (right) audience's attention. This is why it's essential to approach your social media marketing efforts with a clear strategy.
How? Start by splitting the strategic approach to your social media presence in 3 steps – before, during and after the event.
This way, you can have a clear overview of which actions to take and which goals and KPIs must be identified for each phase.
Download the rest of our engagement strategy to maximise your attendees engagement and grow your online community.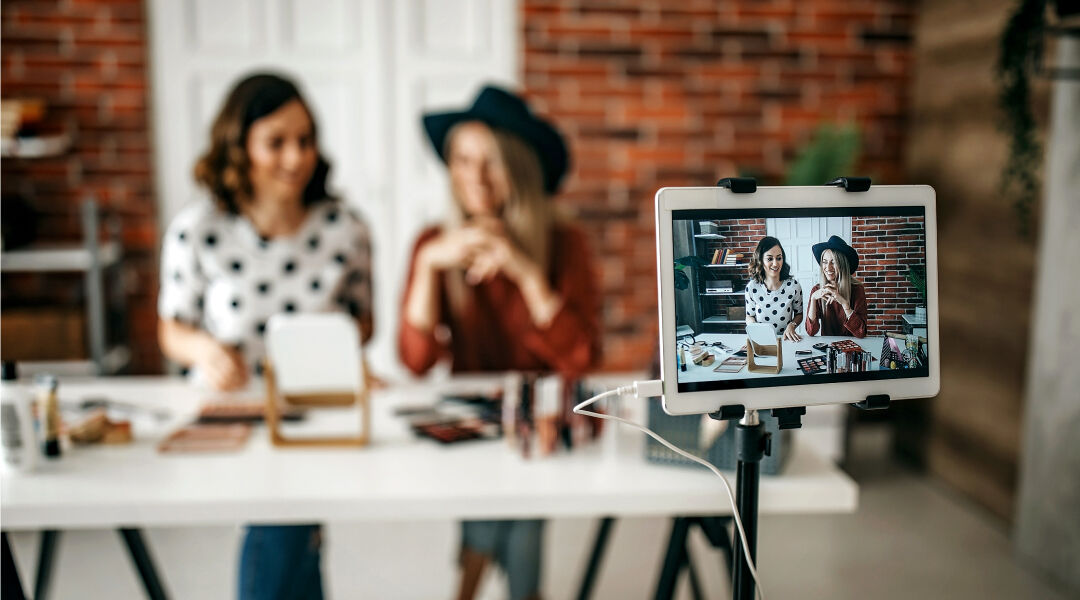 Phase 1: before the event 
Identify a relevant target audience: Identify user segments based on interests and demographic data. Don't forget to use your CRM and website data to include people who are already fans of your brand.
Get creative with your content: create short and snackable social content to trigger the curiosity of the users. A well-captured photo is better than a video sometimes, and a short video is much better than a long video. 
Start the engagement: target your audience with compelling content, generate awareness and convert leads. Make sure to deliver the right content to the right people.
KPIs of phase 1: number of impressions, reach volume, engagement rate, number of registrations
Phase 2: during the event
Storytell the experience: leverage social media's wide range of tools to be creative and showcase the unique traits of your event. Leverage user-generated content (UGC): identify a core hashtag and kick-off a campaign centred around your attendee's content. Team up with influencers: partner with the most relevant voices in your industry to drive conversations and increase engagement around the event.
Engage continuously: it's fundamental that your social media manager engages with UGC and the audience in real-time through likes, comments and shares.
KPIs of phase 2: volume of user-generated content produced, number of views, number of inbound and outbound messages, number of interactions
Phase 3: after the event
Keep the momentum going: throwback videos and images, reviews from attendees, event takeaways are all ways to crystallise the emotions felt during the event and prolong its narrative.
Measure the overall impact: analyse the impact and outcome of the event will help you establish the ROI and improve future performance.
KPIs of phase 3: growth of your fan base, total numbers generated in phase 1 and 2.