Geneva - 19.01.2021. MCI, a global engagement and marketing agency, announces a new brand design to reflect marketplace demands of the Fourth Industrial Revolution. MCI unveils its vision, branding and full service offering to advise and support their clients' needs.
2020 has been a year of transformation for many of MCI's clients with MCI designing tomorrow's solutions to unleash the power of community across all audience touchpoints. MCI is helping brands, associations and non-for-profits realise success by developing multi-channel strategies and delivering ongoing engagement for their customers, employees, sponsors and partners.
MCI's creativity is designed to help its clients in the digital age to proactively engage tomorrow's clients, tomorrow's employees and tomorrow's sponsors, in a highly human manner and with meaningful interaction.
MCI's service offering to shape clients tomorrow with human-centric solutions to engage and bring people together is built around three pillars:
Live & Virtual Events
Strategic & Digital Communications
Consulting & Community Solutions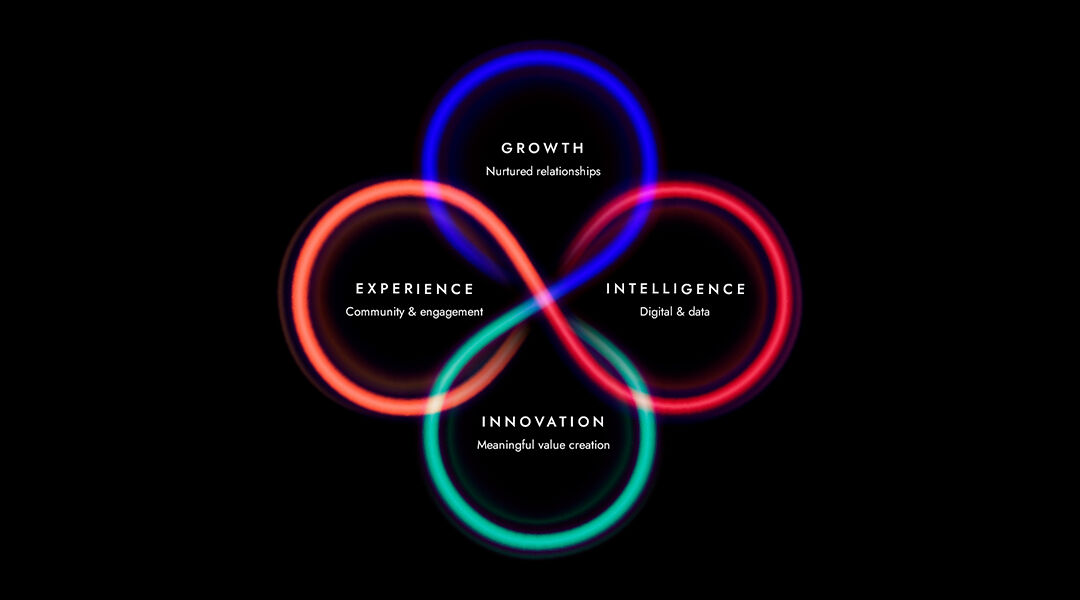 The refreshed brand identity is symbolised by two infinity loops to form the petals of a flower. This represents the infinite potential when we work in partnership with our clients, and the vibrant centre expresses MCI's passion and focus on delivering innovation and growth for them.
As we accelerate into the digital age, MCI's strategic approach to engagement experiences reflects that the world of audience engagement is evolving. People are no longer passive listeners. They seek to influence the conversation, connect in a human way, and be immersed in live and digital worlds. They are no longer just audiences, but contributors, drivers and influencers.
Brands, companies, associations and not-for-profits partner with MCI to connect channel partners, mobilise sponsors, convert customers and engage employees.
MCI is made up of a global team of energetic and talented people who turn clients' challenges into opportunities that shape their tomorrow. With more than 30 years of experience in building engaging communities, MCI is a trusted advisor for 1,200 clients and works on more than 5,500 campaigns and activations yearly in 60 offices across 31 countries.
Sebastien Tondeur, MCI Chief Executive Officer, said: "In a world shaped by the need for human-centric engagement and people-focused creativity, we help our clients embrace the future of communications. The future is now".
Sebastien Tondeur, MCI Chief Executive Officer
Discover more about MCI at www.mci-group.com
ENDS
For more information, please contact:
Sylvia Andre
Vice President Marketing & Communications
MCI Suisse SA | Headquarters
+41 79 637 3754
About MCI
MCI is a global engagement and marketing agency. We design human-centric solutions that unleash the power of people to deliver innovation and growth for our clients. Our offering includes live & virtual events, strategic & digital communications, consulting & community solutions. We help brands, companies, associations and not-for-profits solve their challenges, bringing their people together to shape their tomorrow. MCI is an independently owned company headquartered in Geneva, Switzerland, with a global presence in 60 offices across 31 countries. www.mci-group.com