We are inviting associations (professional societies, individual member organisations and trade associations) worldwide to participate in the 2024 edition of The Association Engagement Index (AEI), an international benchmark study on engagement.
Geneva
30.10.2024
Building on the success of the 2022 edition*, the AEI global benchmark allows associations to measure the effectiveness of their engagement strategies and delivers critical insights as to the expectations and preferences of members and customers.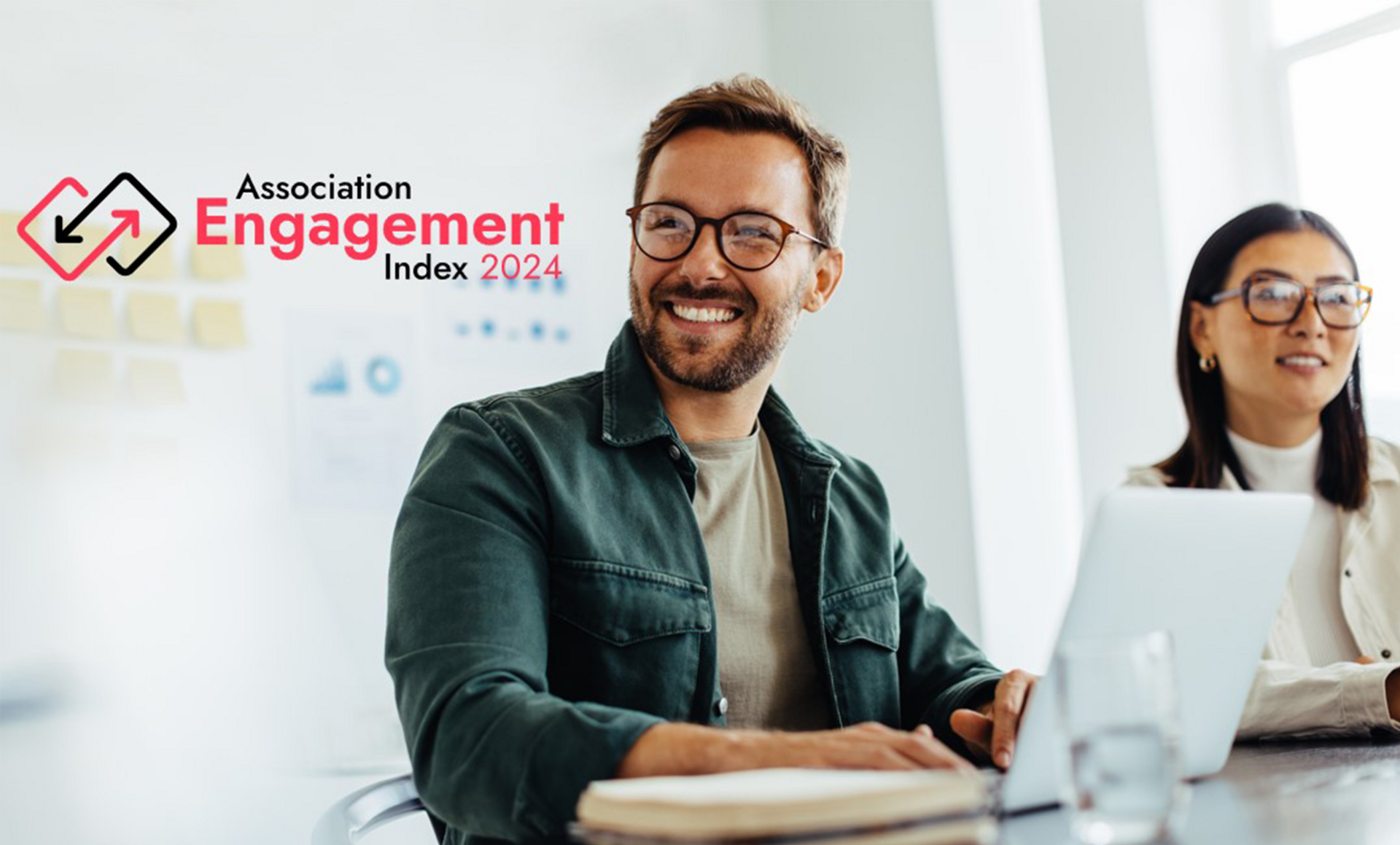 By participating in this benchmark study, associations will receive their Engagement Index score and learn:
How engagement is evolving and how customisation is impacting members and customers experience
What members and customers consider to be the key drivers of relationship strength
What is impacting their relationship with the younger generation
How the opportunities to contribute to association activities affect engagement
What resources deliver value and impact engagement the most
How members and customers assess the overall performance of associations
As an outcome of participating in the study, each association will receive its individual Engagement Index Fact Sheet, including:
The engagement score
Association position in the Index
An overview of principal KPIs
Each participating association will have access to the entire Association Engagement Index findings and Engagement Series of publications and events.
Tried and tested methodology is used to measure each association's engagement score and relationship strength, allowing them to benchmark their performance against similar organisations.
Participation is free, but space is limited. All associations should sign up by the 30 November 2023 at Association Engagement Index.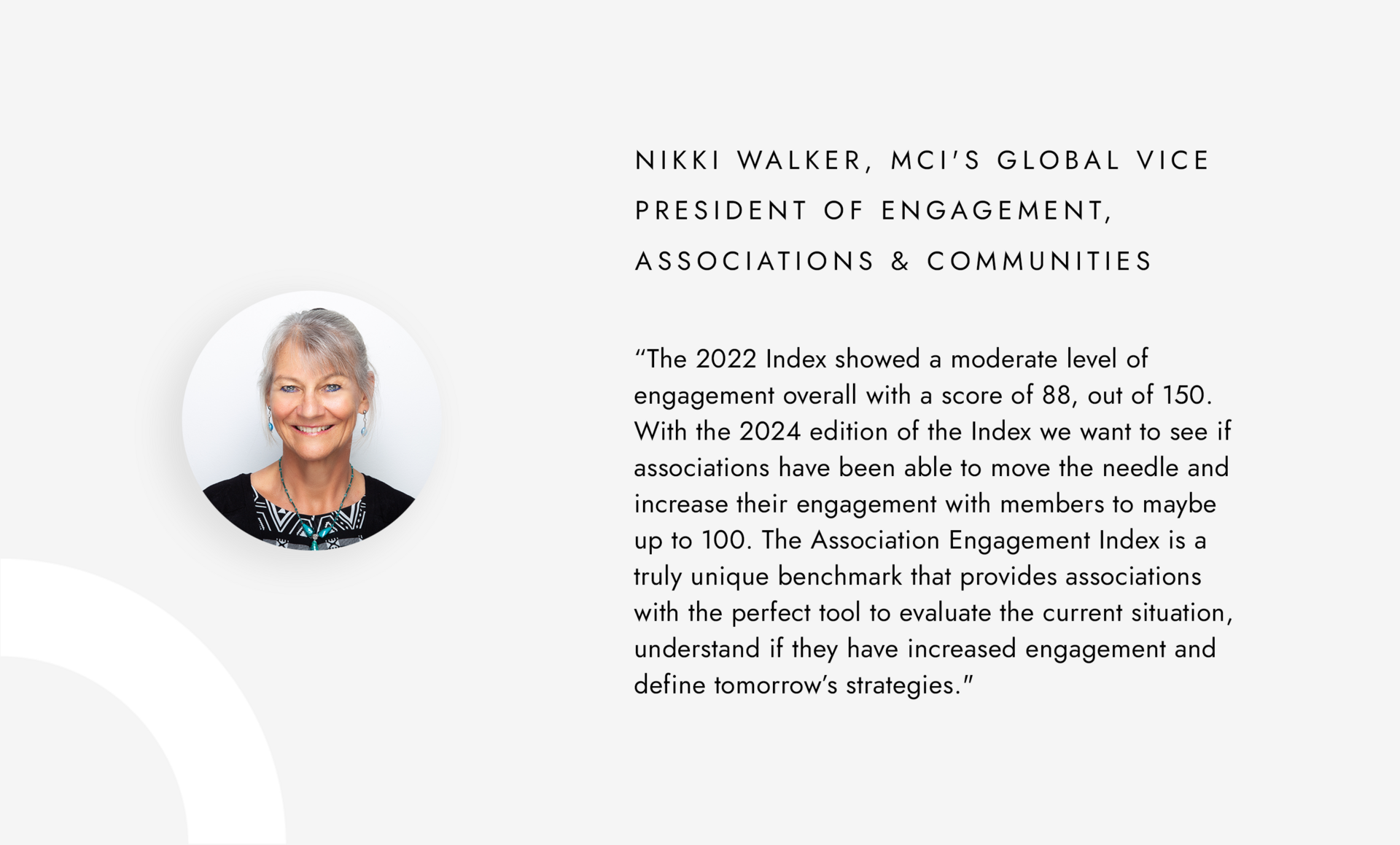 * Fifty-one associations across multiple industries and professions participated in the 2022 edition of the AEI, generating more than 12,700 responses from members and customers from 118 countries around the world. The benchmark showed a moderate level of engagement overall with an Engagement Index Score of 88. This score, while adequate, means there is work for associations to do to raise the engagement score to at least a strong position.
MCI's conclusion was that associations must adopt the three Cs of engagement: give members a choice, leverage multiple channels and customise their journey.
ENDS
For more information, please contact:
Karine Desbant
Global Marketing & Communications Manager, Associations & Communities
MCI
E-mail karine.desbant@wearemci.com
About MCI
MCI is a global engagement and marketing agency. We design human-centric solutions that unleash the power of people to deliver innovation and growth for our clients. Our offering includes live & virtual events, strategic & digital communications, consulting & community solutions. We help brands, companies, associations and not-for-profits solve their challenges, bringing their people together to shape their tomorrow. MCI is an independently owned company headquartered in Geneva, Switzerland, with a global presence in 60 offices across 31 countries.
To learn more, visit www.wearemci.com